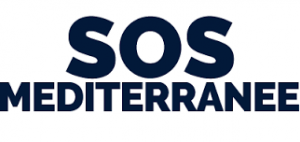 The great Media Prize is awarded to SOS MEDITERRANEE this year. This sea rescue aid organization is a European NGO established in 2015 on the initiative of merchant ship captain Klaus Vogel and its present Director for Humanitarian Projects, Sophie Beau. It has been operating in the Mediterranean with the rescue ship Aquarius since February 2016. SOS MEDITERRANEE has come to the rescue of over 13,000 people so far, saving their lives.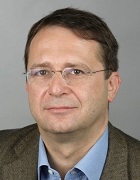 Christian Frey (© private)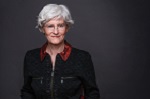 Susanne Wittek (© Inga Sommer)
"Quiet Rescuers" gives a voice to Jewish children rescued in World War II and the descendants of their rescuers, "perfectly normal" French people. The strength of this documentary resides in the quality of the interviews, which yield moving testimonies. The film was produced by Reinhardt Beetz (Gebrüder Beetz Filmproduktion) and funded by the Shoah Foundation, Herbert and Elsbeth Weichmann Foundation and Körber Foundation.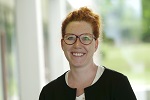 Sabine Wachs
(© Pasquale D'Angiolillo)
Sabine Wachs succeeds in making us witness one of Europe's greatest challenges. She shows with journalistic distance how a civil society initiative upholds humanitarian values.
Text Contribution Category
Marion Van Renterghem
Le Monde

Marion Van Renterghem
(© Astrid Di Crollalanza)
"Angela Merkel from East to West" by Marion Van Renterghem is a successful series portraying the most influential woman in Europe. Every part of the series highlights a specific character trait of Angela Merkel that then merges into a coherent mosaic of attributes.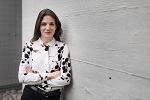 Vera Rudolph
(© Constant Formé-Bècherat)
Vera Rudolph has collected honest, surprising and emotional answers to the question of defining Europe in five European countries. Her multimedia dossier lets the user partake in the very personal thoughts of passengers in Paris, Warsaw, Sophia, Madrid and Athens.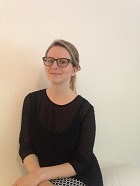 Sophie Serbini (© private)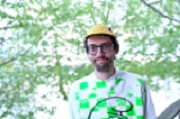 Côme TESSIER (© Benjamin Rullier)
Sophie Serbini and Côme Tessier have not only succeeded in mapping out various sides of Jérôme Boateng's personality, but also in outlining the interplay between the footballer and the public. The article speaks to all age groups because of its style, and is also interesting for its French readers.